Last week in Boston 10,000 marketers gathered at Inbound to discuss the latest best practices in modern marketing and to become inspired by the stories of great entrepreneurs, brand builders, and influencers. When the dust settled and I returned to San Francisco, these three points were the ones I found myself reflecting on the most.
1. Listening is as much about what you say as what you don't say.
I want to become a better listener, so when I'm in an important conversation I stare at the other person right between the eyes and listen as hard as I can. As I'm listening, questions pop into my head, but I don't want to interrupt, so I don't. Confession – I am not a very good listener.
Steve Richard said something insightful in his Sales Training for Inbound session – he pointed out that the human mind thinks at 400 words per minute, but we speak at closer to 100. That means when someone says something, only 25% of what they are thinking actually makes it out. Slowing a speaker down gives them a chance to get the rest of the words out and to clarify in their own minds what they are trying to say. So try this out during your next conversation – when the other person makes a point, speak up and summarize that point back at them along with a clarifying question. Not only will they have a chance to strengthen their point, you'll have a better understanding of what they are trying to say.
2. If you want someone to do something, ask them to do it.
This useful tidbit came from Hubspot Social Media Scientist Dan Zarrella during his session The Science of Social Media. Zarrella analyzed over a billion social media posts and extracted some practical social media tips. One undeniable correlation – tweets and Facebook posts that included the words "like" and "retweet" were significantly more likely to be "liked" and "retweeted".
Here's a few other interesting Social Media correlations he found:
4-5 PM EST is the highest time for retweets.

Weekend posts get more "likes". This one feels counterintuitive, but when you think about it there are less posts on the weekend and more free time to browse Facebook.

Photos are the most liked posts on FB, and tweets with images are 25% more likely to be retweeted.

Generally speaking, on Instagram, the more tags you add, the more "likes" you get. Adding #nofilter really helps.
Normal, Willow, Valencia, and Sierra are the most liked filters.

Content is better than conversation. The most followed people on Twitter tweet a much higher percentage of tweets with links than the average.

And lastly, don't be a debbie downer. Positive posts outperform negative posts on all social media platforms.
3. You don't have to be good at everything if you are great at one thing.
Martha Stewart was the biggest name to speak at Inbound, but not the best (that distinction goes to Simon Sinek). The power of her brand is unarguable, but this brand was not built on her ability to clearly articulate how she got there. Her presentation was confusing, hard to keep up with, and at times uncomfortable (is she ever going to take a breath?).
But while she spoke she shuffled through Martha Stewart Living magazine covers with examples of her work – her holiday inspired desserts, DIY crafts, and beautifully inviting layouts for the house. I stopped listening to her words and just watched the slides. Her work spoke for itself. Martha Stewart is a creative genius and she's been transforming the homes of people for a long time. More than that, she has an ability to make people feel proud of their homes, and to do so efficiently and inexpensively.
We all have weaknesses and we all have strengths – they usually come from the same place. Find your weakness and then look for people with those strengths and you'll find great partners.
If you've made it this far, please share with someone you think might find it useful 🙂
---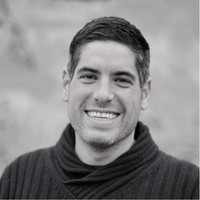 Andrew Greenstein
Andrew Greenstein is the CEO and Head of Product for SF AppWorks, an Innovation Agency. Andrew is (weirdly) passionate about uncomplicating the IT process for business enterprises, adapting to new technologies and trends, and helping to make technology accessible to anyone who can benefit from it...so everyone. When he's not participating in hackathons with his team of developers and designers or helping clients improve their product development and innovation processes, he's either playing basketball, traveling the world, or playing drums/piano. Andrew writes, speaks, and consults on the topics of innovation processes, Agile methodologies, and design thinking. He's also an aspiring dog trainer to his golden retriever, Taco.