A Monthly Snapshot of Life-Changing Technology
March 31st, 2020
Well Wonderers, a lot has happened since we last spoke.
As we wade the waters of unprecedented and unsettling news during these historic moments, I've found it heartening to witness the convergence of our human race in braving the storm. Valiant measures to protect our at-risk community and curb the spread have manifested everywhere, from individual acts of kindness, and in small businesses and tech titans alike.
Ford has partnered with General Electric to produce respirators and ventilators. Verizon has provided all of its mobile customers with 15GB of extra data during the pandemic. The White House, IBM, and the Department of Energy have teamed up to give Coronavirus researchers access to supercomputers. Taiwan's handling of the virus outbreak proves a worthy case study for how to successfully navigate a future outbreak. The Bill & Melinda Gates Foundation is funding production of at-home testing kits, while the Chan Zuckerberg Initiative is donating $25 million to speed up development of COVID-19 treatment, and granting hundreds of thousands of disaster relief kits, among Facebook's many other efforts. Amazon has focused its attention on helping affected small businesses in Seattle. Facebook, Google, Microsoft, LinkedIn, Reddit, Twitter, and Youtube signed a joint statement vowing to protect against the spread of misinformation. This is only to name a few; the list goes on and on.
As for us:
We've built you a mobile pushup tracker. Give it a try for a couple days and you'll be addicted, especially if you're working from home. Research shows that just 10 minutes a day can improve health and wellness, so we divided that 10 minutes over 8 hours of your work day, which calculates to a couple pushups every hour.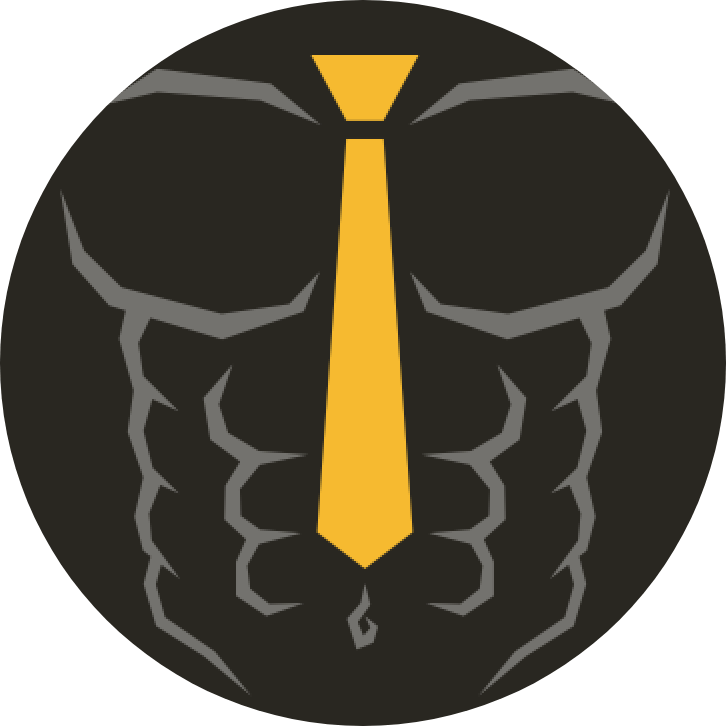 We've participated in a virtual

COVID-19 Hackathon, where we created a peer-to-peer emergency response platform that connects people who need help with nearby volunteers through web or sms. #BuildforCOVID19

Our CEO and Chief Technical Officer are offering a webinar to help tech leaders and innovators learn how to make more informed software development decisions quickly in a time of crisis. Be sure to join us on Thursday, April 9th at 3pm EST.
While this is a moment in time when fear is understandable, it's also a chance to marvel at a common good. Stay healthy, and I hope you've had better luck acquiring toilet paper than I.
1. Mindfully Crafted
In an ingenious development, a visually stunning library in the game 'Minecraft' hides censored journalism, allowing citizens who are living in countries with oppressive regimes to uncover stories by accessing articles hidden in digital books.
Hot Take
The dopiest decimal system of all time.
Head in the Game
Minecraft is a "sandbox game"—a game in which the user is able to create, modify, or destroy her environment. In the game, players explore a 3D generated lego-like world, where they may craft tools, discover resources and build structures, among other actions. The game is critically acclaimed, having won several awards and even hailed as one of the most influential and "greatest video game of all time." Over 145 million people play Minecraft each month.
Knowledge Mine
Reporters without Borders, Media Monks, and Blockworks collaborated to design and launch this project, deemed "the Uncensored Library."
The speech liberator was built with over 12.5 million virtual blocks, used in the game to create worlds. The library's digital archive is divided into sections based on country, with an intricate floor plan and archaic design modeled after the architecture of antiquity.
Fighting Back
The library contains banned articles from various Egyptian, Russian, Saudi Arabian, and Mexican journalists and sites. Egyptian media is predominantly controlled by the state, and Russia currently tends toward systematic mass surveillance. Other collaborators on the project include exiled journalists, and even family members of executed reporters.
One of 10 finalists in the five-year 'Carbon XPrize' competition has succeeded in an unlikely repurposing of carbon dioxide: vodka.
Hot Take
An extra cocktail in the name of reducing emissions? Twist my arm...
Reverse Engineered
The Carbon XPrize is quite the unusual tournament. Rather than tackle the question of reducing greenhouse gas emissions, the aim of the competition is to come up with financial incentives for companies to capture carbon dioxide for use rather than releasing it. The prize? $20 million to go save the world.
A Toast to the Climate
Led by chemical physicist Dr. Sheehan, Air Co. uses technology in its process to create alcohol from carbon dioxide. In the course of a few years, Dr. Sheehan and his partner Mr. Constantine have scaled up their business—acquiring permits for a 2500-square-foot facility in Brooklyn, passing vodka taste tests, and securing purchase agreements for more than 60 venues in New York
Happy Hour Cancelled
Of course, the Coronavirus has thrown a sizable obstacle in Air Co.'s work. Not only has the competition's final round been rescheduled, but the closure of restaurants and bars has also put an indefinite hold on its vodka production. In the meantime, Air Co. is using its process and facilities to produce hand sanitizer in an effort to mitigate the effects of the Coronavirus outbreak.
Alphabet has announced 'Tidal', a moonshot project using the latest technology to pursue ocean health and sustainable fishing.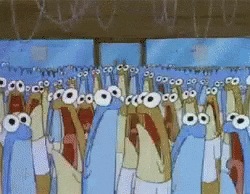 Sub Par
The tech involves an underwater camera system that uses AI, computer vision, and other tracking techniques to monitor thousands of fish. The machine components used in the project had to be engineered with the ability to withstand even the harshest conditions of a saltwater element.
Fish FAIRM
With this innovation, farmers are able to follow and log behavior of fish, enabling them to make more informed decisions about managing pens—including less antibiotics for healthy fish, which is a growing complaint among environmentalists and consumers alike.
In a study with mice, researchers have seemingly discovered a drug that can completely eliminate the bacteria that causes Lyme Disease.
Hot Take
Next stop, COVID-19.
Lyme Tired
For many years the traditional treatment of Lyme Disease has been standard antibiotics. This approach is usually successful in killing off the infection, but for an unfortunate 10-20% of patients, the antibiotics are ineffective. For said patients, years of drawn-own pain, fatigue, and even cognitive impairment are not uncommon.
Immune System-atic
A team at Stanford led by PhD and assistant Professor Jayakumar Rajadas has been digging for an alternative treatment for such patients since 2011, leading to the publication of a study listing 20 chemical compounds (narrowed down from 4,000) most effective at killing the infection in mice. An extension of this work, the doctor's most recent study demonstrated that "azlocillin" was the superior drug, killing B. burgdoferi with fewer side effects.
Azlo-killin'
Azlocillin was found to be successful at eliminating the infection at 7 day, 14 day, and 21 day intervals. The team has patented their compound, and an oral form and clinical trial are now in the works.
---
Thanks for reading! If you enjoy the Wonder, please consider sharing it with a friend. We'll see you next month!
-MaCall Manor, on behalf of SF AppWorks
---
Did you enjoy The Wonder?
---
MaCall Manor
MaCall Manor is an editor and writer based in San Francisco. She has always been a storyteller by trade, seeking to inspire with the work and content she creates. Brilliantly imaginative in filling out the details of the innovation processes and design thinking, she's passionate about all things creative, dancing, nature, and books/movies.