A Monthly Snapshot of Life-Changing Technology
January 31st, 2021
1. Close Encounters of the Fur Kind
A new dog collar uses AI to interpret your dog's barks and body language.
Hot Take
It's 2021––I can't believe cats are still facing this kind of discrimination.
Inter-pet-ations
Using voice recognition tech, the device can reportedly detect and analyze five different emotional states: happy, sad, anxious, angry, and relaxed. It also pairs with iPhone and Android apps to give owners a live "translation," and doubles as a kind of fitness tracker for your dog, reporting on various health and wellness stats.
Rebarkable!
Petpuls' algorithm draws from a database of over 10,000 bark samples of more than 50 dog breeds, but the accuracy of its interpretations increases as your dog's voice data accumulates. The tech has been scored at an over 80% Emotional Accuracy Rate by Seoul National University (who researched and tested the device).
Engineers at the McKelvey School of Engineering have developed a microneedle patch that can test for various disease agents in the fluid between cells––a promising substitute for traditional needles.
Hot Take
Sufferers of needle phobia everywhere, rejoice! The essentially painless patch doesn't even enter the vein.
Think Outside the Blood
Doctors have historically used blood samples to look for biomarkers of disease (such as antibodies that may indicate the presence of a virus or bacterial infection). But this microneedle patch is designed to collect such biomarkers from an alternative source––the dermal interstitial fluid (ISF), a dense liquid that surrounds our cells.
Changing the Status-flow
ISF itself is rich with biomolecules ranging from neurotransmitters to cellular waste, but because the fluid not abundant, it has previously been difficult to detect. Inefficient methods of extraction have yielded amounts of ISF insufficient for analysis––a major obstacle in developing microneedle bio-sensing tech. But there's another way: direct capture of biomarkers without actually extracting ISF. The method presents a fresh set of difficulties, which the team at McKelvey has addressed. One of their key innovations was "plasmonic-flour," a flourescent nanolabel enabling target protein biomarkers to shine about 1400 times as bright, making them detectable even at low concentrations.
No Pain...More Gain
A selling point of the patch we can all understand: it's nearly pain free. Says Srikanth Singamaneni (supervising Professor on the project), "they go about 400 microns deep into the dermal tissue. They don't even touch sensory nerves." What's more, the technology is relatively inexpensive. It can be used by clinicians or even patients, eliminating the need to travel to the hospital just for a blood draw. The patch also allows providers to monitor biomarkers over time, a critical practice for understanding how immunity plays out in new diseases like Covid-19.
Razer comes out with an air-filtering, voice-amplifying face mask...and it's a looker.
Hot Take
Wearing this in Whole Foods would be the Bane of my existence.
Mask and You Shall Receive
Deemed Project Hazel, the high-tech Covid-19 era invention is marketed by Razer as "the world's smartest mask." Razer Voiceamp technology intelligently reproduces your voice through twin speakers, a function designed with the intention of helping dissolve the social barriers created by mask-wearing.
Got You Covered
One of the mask's less flashy but certainly more functional features is its air sealing silicone grip (solving the problem of fogged up glasses, for those of you who relate ). It even comes with a UV light sterilizing case. Pretty nifty.
Treepoints has launched its sustainability service to help users offset their carbon emissions, earning them reward points for doing so.
Hot Take
Hats off to a group that offers a clear roadmap for participation in the solution instead of a guilt trip for causing the problem.
Eco Trendy
Users sign up for one of four subscription plans based on their carbon footprint (calculated through a quick questionnaire on Treepoints' website). Based on their chosen subscription, and through referring friends and employers, they can accumulate rewards points redeemable at eco friendly brands like Patagonia, Lush, and Toms.
Goals Over Coals
The model may prove transformational in addressing a key demographic: people who want to make impactful changes but may be feeling overwhelmed at where to begin forming those habits. The goal is to get these people carbon neutral, and people who are already living eco friendly lives into carbon positive.
5. More (Solar) Power to You
A team of Korean scientists has created the first fully transparent solar cell.
(Photo : Screenshot Youtube Video by Innovation and Tech Today)
Hot Take
Once these are built into our mobile phone screens, will that make taking pictures photo synthesis?
Clear Winner
The study published in the Journal of Power Sources explains the innovative method in which crystalline films can absorb sunlight before converting it into electricity. Titanium dioxide is an effective semiconductor already used in solar panel tech, applauded for its non-toxic and environmentally friendly properties. Nickel has high optical transparency and can be manufactured at low industrial temperatures. By combining nickel oxide semiconductors with titanium dioxide, the scientists were able to create a fully transparent solar cell.
Window of Opportunity
This development has huge implications in a world desperate for innovative energy solutions. Solar panels were previously limited to spaces hidden from the public eye, but with a transparent cell they can be built into windows, buildings, and mobile phones.
Did you enjoy The Wonder?
---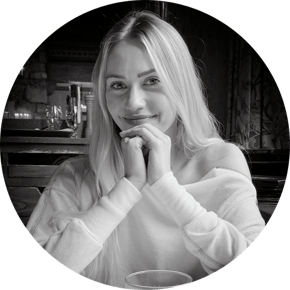 MaCall Manor
MaCall Manor is an editor and writer based in San Francisco. She has always been a storyteller by trade, seeking to inspire with the work and content she creates. Brilliantly imaginative in filling out the details of the innovation processes and design thinking, she's passionate about all things creative, dancing, nature, and books/movies.