A Monthly Snapshot of Life-Changing Technology
May 29th, 2020
A German startup called Sinn Power has developed a hybrid platform that floats in the ocean, generating power from its environment: the waves, wind, and sun.
Hot Take
It's one thing to find your element(s), and a whole other draw power from it.
Triple Threat
What sets the platform apart from predecessors is its modular design. With three different energy conversion mechanisms and the ability to easily expand and/or connect, the platform offers many possible combinations. The CEO of Sinn Power, Dr. Phillip Sinn, explains that this design makes it possible to "supply renewable energy to islands across the world...and contribute to the worldwide implementation of offshore wind farms."
Connect and Conquer
The individual modules each contain four built-in wave energy converters that produce power proportional to surrounding water conditions. In areas with lower potential for wave energy, the module can also be equipped with photovoltaic cells, as well as up to four small wind turbines.
Good Energy
The prototype, which sped to production just two years after securing a patent, is already attracting serious attention from politicians, ambassadors, and investors.
A biotech firm has reportedly created an "electronic nose" with genetically modified biological cells. The device is said to identify specific smells, including the odor of a bomb. It will be integrated as a security measure for the aircraft manufacturer Airbus.
Hot Take
We knew automation was going to threaten our jobs, but now it's threatening our dogs' work too?
Nature Nose Best
Oshiorenoya Agabi, a Nigeria-born physicist, founded Koniku in 2015 on the premise that 'technology is biology'. They specialize in creating devices that emulate nature by taking biological cells like brain cells and modifying them to have olfactory receptors.
A Sense of Security
Airbus will use the odor-detection devices in select airport screening operations this year, employing the integration as "a game-changing, end-to-end security solution" and particularly "a last line of defense" against security threats. The sensors will eventually be installed on the actual planes and can identify threats in under 10 seconds.
Sniffed Out
The technology could also have a unique implication for COVID-19. Koniku is exploring the device's capability to include "biological hazards," by locating people with contagious viruses.
UK startup Oxwash uses ozone disinfection to environmentally "clean up" outdated laundry and dry-cleaning processes, using oxidation instead of heat for a more sustainable, eco-friendly approach. Now they've secured $1.7 million seed-round funding.
Hot Take
It's a good reminder that everywhere we look (including at the laundry machine that sits 10 feet from my desk), there are big opportunities for world changing disruption.
In the (o)Zone
Founder Kyle C Grant is a former systems engineer who spent two years at NASA researching microorganisms in extended space travel. Over the past decade, he's worked on developing next-generation crop plant symbionts, qualifying the grass pollen antigen, and now de-carbonizing the unsustainable and toxic laundry washing industry. Says Kyle of the company, "We're developing processes to have zero net carbon emissions for the whole laundry process — from collection to washing and back to delivery."
Rinse and Reinvent
Change in this industry is a long time coming. Conventional methods rely on great quantities of water and energy, destructive chemicals, and a considerable carbon footprint from collection vehicles. Small and controlled quantities of ozone produced from oxygen in the atmosphere is a far better alternative to these traditional methods.
Seed Planted
Oxwash already has over 4,000 individual customers, as well as a variety of larger business partners that include the Marriott Hotel Chain, and Oxford and Cambridge universities. With this round of funding, the company plans to invest in its tech stack, developing the software necessary to streamline its logistics and digital machine components.
A t-shirt designed by researchers at Northeastern, IBM, and the Massachusetts Institute of Technology shields its wearer from the watchful eye of artificial intelligence.
Hot Take
Are you challenging me to a spy-off?
Reversible
Deep neural networks are a breed of AI that can identify and categorize inputs by pattern recognition. By grooming algorithms with millions of examples, programmers can train an iPhone for facial recognition and beyond. But by reversing the rules that govern these neural networks, it's possible to trick the technology at its own game.
Function Hides Form
While rendering these designs on a flat surface is fairly straightforward, creating a pattern capable of moving with the form of a t-shirt while still foiling a neural network is a different story. The researchers used mathematical modeling to account for how the shirt would twist and wrinkle, and then added pixel noise to confuse the AI. The result is the AI-equivalent invisible man.
One Step Back, Two Steps Forward
Researchers on the project indicate that their work is meant to detect holes in neural networks in an effort to improve the systems, but the design could offer a low-cost defense against overreaching governments or bad actors utilizing machine learning to control populations.
Scientists from Darmstadt University of Technology claim to have given AI a moral compass.
Hot Take
In theory this is great, but who decides WHICH moral compass to follow?
A Tale of Two Cities
The German researchers used both news and religious literature in their model to coax an understanding of 'right and wrong' by trying to teach AI the relationships between certain words and sentences. The model operates on the premise that the 'moral value of an action [taken] depends on its context.' The system, therefore, evaluates entire sentences rather than specific words. A co-author of the study equated the technique to a "map of words" often used together. Words like "murder" and "kill" would appear in neighboring cities, with a word like "love" appearing in a city far away from those two.
[Machine] Learning from our Mistakes
Research has previously shown that AI actually perpetuates stereotypes through its detection of human bias. Interestingly enough, it was because of this fact that the team at DUT hypothesized it could be capable of learning from positive inputs.
Tipped Scale
While promising as a tool for revealing trends in moral values across time and different societies, the technology has some serious kinks to work out. For instance, how the technology ranks the values of a given text and relates them to the ethics in a separate text needs work. In one example, it ranked eating animal products as worse than killing people. The system could also be tricked by adding positive words to an otherwise negative action, like 'harming nice, lovely, kind people' being more acceptable than just 'harming people,' which, of course, makes no sense. Rest assured, we're nowhere near a place where computers make judgments based on morality.
Thanks for reading! If you enjoy the Wonder, please consider sharing it with a friend. We'll see you next month!
---
Did you enjoy The Wonder?
---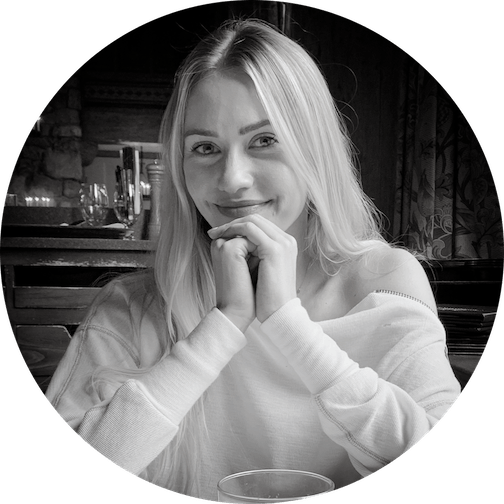 MaCall Manor
MaCall Manor is an editor and writer based in San Francisco. She has always been a storyteller by trade, seeking to inspire with the work and content she creates. Brilliantly imaginative in filling out the details of the innovation processes and design thinking, she's passionate about all things creative, dancing, nature, and books/movies.