1. Improving the system by which students are educated and 2. developing educational technologies are different, and recognizing that distinction is the first order of business in creating the right solutions for this and the next era of learners. There is a way to harmonize the two approaches, however, to effectively innovate the education space.
Understanding the problem around which educational companies can innovate
In lieu of design thinking's principle of user-centered design (or building with empathy), educational companies should first seek to understand the problem around which they are trying to innovate. Is it a lack of student engagement? Is it poor attendance? Low test scores?
I remember when I had the opportunity to attend a private school for a few of my elementary years, our fifth grade class was selected to test the SMART Board technology. It was a snazzy digital interface board with markers that could "draw" on the screen, select and move objects, and jump to the Internet in the middle of a lesson if necessary. It could do a few other tricks, but I recall thinking the amount of time our teacher spent trying to get the board working could have just as well been spent drawing on the traditional whiteboard or using a projector. In fact, it was actually much easier for me to see the regular whiteboard. I'm sure the SMART Board has come a long way since then, but the point is, innovation doesn't always mean expensive, fancier technology. It usually does mean thoughtfully implemented technology designed to solve a specific, well-understood problem.
CHECK OUT OUR NEXT-GEN EDTECH SOLUTIONS
Find out how we can help your institution implement technology and meet its IT goals professionally and effectively.
Speaking of specific problems, here are some to consider:
Dimensionality of the Student Experience
The landscape of pre-collegiate education is shifting notably amidst the pandemic. Axios reports that nearly 2.6 million children have shifted to homeschool in the last year or so. Taking school in-home almost always means taking it online, which can be associated with a slew of new problems ranging from socialization, screen-time, engagement, and decreased levels of physical activity to increased levels of cheating.
Equal Opportunity
Not a new problem, but a big one. In response to the ever-rising difficulty of being accepted to competitive universities, how might we ensure that students of the world's uneven demographics are afforded the necessary resources to stand out, reach their potential, and succeed?
Subject Matter
How can we ensure that what is being taught in schools best evolves to truthfully, and without bias, educate students in a way satisfactory to tax-paying parents across a full, diverse spectrum of belief structures? How can parents have a better say in what their child is taught without teachers and institutions being forced to make difficult decisions around entire curriculums, or parents having to completely isolate their own child? How can we better prepare the modern student for the challenges of post-graduation? Many students report graduating not only high school, but college without ever having learned essential skills like money management, tax 101, time management, or proper health.
Get a Free Copy of 'The Innovation Cookbook'
In our latest eBook, we share in-depth ideation strategies and tactics on how to integrate a more innovative thinking in your day-to-day life. Get some key innovation tips from product developers, designers, and technologists.
Learning Style & Brain Type
I find this to be one of the most interesting and exciting opportunities for innovation in the educational system. There are so many people (not just students) whose potential and career alignment are immensely untapped. As research reveals more about the many kinds of intelligence and we begin designing new ways to accommodate more specialized and customized learning, I think we can set in motion a powerful mechanism for improving the way our world operates, appears, and is enjoyed—not to mention the health of its inhabitants. This approach utilizes some of its most fundamental building blocks: the individual minds that make it up.
These are only a few of the problems that need solving in our current educational system. We'd love to start a dialogue around how technology can make a difference, and I think it's worth mentioning that those considerations need not be limited to EdTech. In theory, existing and emerging technologies of many kinds can be repurposed, iterated, and combined in novel ways to innovate the way we educate both ourselves and a new generation of learners.
Related: Organizational Models for Managing Product Innovation
We'd love to hear from you. Leave us a comment and let us know what you think a promising new technology (or combination of) might be!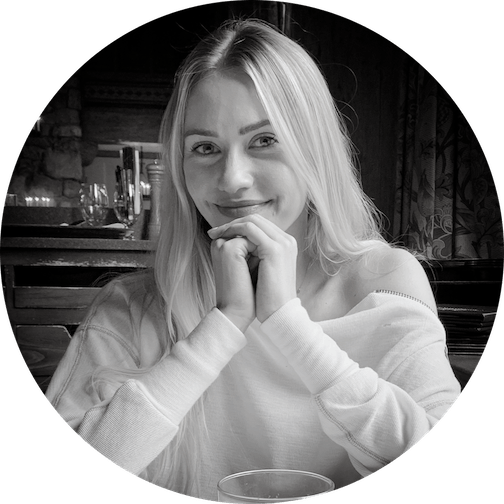 MaCall Manor
MaCall Manor is an editor and writer based in San Francisco. She has always been a storyteller by trade, seeking to inspire with the work and content she creates. Brilliantly imaginative in filling out the details of the innovation processes and design thinking, she's passionate about all things creative, dancing, nature, and books/movies.