For the second year in a row, we are coming back from the SXSW Hackathon empty handed. It was a crowded field, but we came with big guns. In just 24 hours, we built a really cool app.
It involved native iOS development integrating contacts and calendars, SMS messaging powered by Twilio, integration of the Rdio library, a web app that mirrored the native app so people could try it out before downloading, and we even enabled gesture controls using Kinect (Microsoft Kinect) technology.
Our demo went smoothly and the judges seemed impressed, but we didn't even make the finals. Our goal was to win the hackathon and we failed, yet I feel so much pride. It's frustrating to feel proud of failure. My mind searches for something to resolve the contradicting notions – that we did something amazing – that we did not do something amazing.
Our Hackathon team included 14 professional developers and designers at the top of our game. Nobody is mad. Everyone feels like what we accomplished was incredible, and despite the grind of a 24 hour work sprint, we had fun. I agree with my heart, but my head says the scorecard matters. At the end of the day, success in the eyes of others gives us the capital and resources to keep this group together. Keeping this group together, and adding more like-minded creators, is all that matters to me. So I'm going to file this experience under "use for motivation" and move on.
Will there be more people who don't appreciate what we do? Every day. But we will keep producing and, as our products begin to take root in this world, we will change people's days, and eventually their lives.
Thanks for the lesson SXSW Hackathon – I doubt I'll see you again, but I'm pretty sure you will see us again.
---
---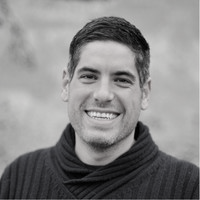 Andrew Greenstein
Andrew Greenstein is the CEO and Head of Product for SF AppWorks, an Innovation Agency. Andrew is (weirdly) passionate about uncomplicating the IT process for business enterprises, adapting to new technologies and trends, and helping to make technology accessible to anyone who can benefit from it...so everyone. When he's not participating in hackathons with his team of developers and designers or helping clients improve their product development and innovation processes, he's either playing basketball, traveling the world, or playing drums/piano. Andrew writes, speaks, and consults on the topics of innovation processes, Agile methodologies, and design thinking. He's also an aspiring dog trainer to his golden retriever, Taco.