SF AppWorks is a San Francisco based innovation agency that transforms digital ecosystems for Fortune 500s, governments, startups, and nonprofit organizations. Specializing in speed and latest technologies, they are best known for their work with companies like West Elm and AARP, as well as other major health and insurance companies.
The team's portfolio spans diverse industries––they've built everything from digital health tools for Covia and Georgetown to financial solutions for Vanguard and Transamerica, to educational tech platforms and tools for institutions including Cal State University, Georgetown, and Laurel Springs (among various others).
Related: Working With Ambiguity
In partnership with top caliber Product Departments and innovation teams, SF AppWorks has long been utilized for building and implementation phases of the product cycle. Most recently they've begun applying that experience to launching their own innovation services, complete with product ideation and development, rapid prototyping, and design sprints for proof of concept.
For its exceptional hands-on communication style with customers, speed in delivery, and command of most current technologies, SF AppWorks has been placed on the list of leading mobile app and web development companies.
Trusted analysis company Techreviewer named SF AppWorks one of the leading Mobile Development Companies in 2020, recognizing SF AppWorks as one of the best mobile development companies in the world.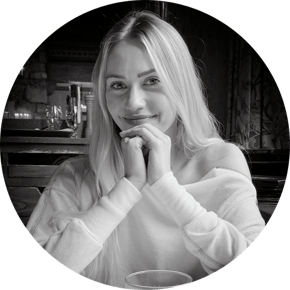 MaCall Manor
MaCall Manor is an editor and writer based in San Francisco. She has always been a storyteller by trade, seeking to inspire with the work and content she creates. Brilliantly imaginative in filling out the details of the innovation processes and design thinking, she's passionate about all things creative, dancing, nature, and books/movies.