Last year we launched SportMe, a Smart Run Trainer that prepares runners to run half marathons, marathons, 5Ks and 10ks. Our rapidly growing community has provided feedback and data about their running habits, and we've used that data to create new features to improve the app.
Then one day Mark Zuckerberg challenged Facebook to set a goal and run 365 miles in 2016. We got so excited by his challenge that we decided to create a Year Of Running tracker in SportMe to help Mark, Facebook, and the rest of the world set a mileage goal and track their progress along that goal. That 365 Challenge is now available for free when you download SportMe on the app store (and you can add the miles you've already run this year).
SportMe Launch story
When you launch SportMe, the app asks you a few quick questions to determine your physical profile and training availability. Then we use smart algorithms to create a training plan designed specifically for your body and your schedule. You can follow your training plan by logging runs or running with our GPS tracker.
If you get ahead or fall behind schedule, the remainder of your training plan automatically updates. As you become more or less fit, the app adjusts your training to keep you within reach of your goal. We've also added trainer support through the app so you can message us and ask us questions about your training, nutrition and fitness, or just talk about what motivates you to run.
If you like to run,
give us a shot
, and give us a shout out. We always answer our users and love to hear feedback so we can continue to improve. Train on!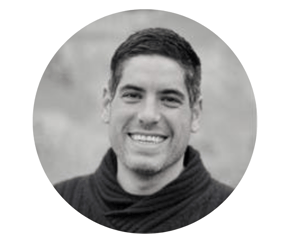 Andrew Greenstein
Andrew Greenstein is the CEO and Head of Product for SF AppWorks, a custom software design and development shop. Andrew and his team have helped startups, businesses, and organizations design, develop, iterate, and grow their websites and apps. They've worked with AARP, the Golden Globes, West Elm, Humana, Vanguard, and Google, to name a few.