A Monthly Snapshot of Life-Changing Technology
June 30th, 2020
Deep sea 'drones' are now hunting precious metals on the ocean floor.
Hot Take
Move over space race. There's a new lucrative frontier to fight over.
Heavy Metal
Over millions of years, underwater metal deposits have been slowly forming. Shrouded in darkness in a murky environment of below freezing temperatures, nodules of nickel, manganese, cobalt, copper, and even gold have enjoyed eras of undisturbed growth. Now, 15,000 ft below the water's surface lies one of the world's largest untapped treasure troves.
Deep Dish
Too deep to pan for, extracting the treasure requires next-level technology prowess in the form of underwater drones built by DeepGreen Metals. They've built AUVs (automated underwater vehicles), which can capture details of previously unmapped surfaces underwater. Unlike sonar, drones can get up and close, revealing far more data around where to mine.
(Not) Rock Bottom
In what seems like a deep-ocean version of the space race, private companies are speeding up to develop vehicles with more powerful sensors and superior capabilities, while state-funded and university programs take their own shots at similar projects. These rare metals are used to produce many of today's electronics, including iPhones and solar energy components, which undoubtedly has something to do with why governments are handing out permits for these expeditions in the Pacific. It's believed the underwater reserves of untapped minerals and rare earth metals are vast, with the gold estimates alone hovering at $150 trillion.
Nanox, an Israeli startup, has received $20 million to develop a smaller and more cost-efficient body scanning system that could make early cancer detection much more accessible.
Hot Take
Not so fun fact—two-thirds of the world lacks access to imaging. A smaller, low-cost scanning system could go a long way in making bulky and expensive systems like x-ray, PET and CAT accessible to more of the world.
Digitized
The technology is said to rely on digital scans, as opposed to using X-ray plates to obtain and analyze images. "Digital X-rays," (otherwise known as "digital radiography") are an emerging innovation in the technology available for imaging, with production costs clocking in at around $10,000 per unit, as opposed to the $1 to 3 million needed for more conventional CT scanners. With 5G in the mix now, cloud processing over the network happens very quickly.
Scanning: the Horizon
Faster, smaller, 5G connected scanners mean sensor-equipped ambulances that could rush to hotspots, say, during a global pandemic. This directly solves one of the glaring issues during the COVID-19 crisis—these scanners make medical assessments more readily available.
Bit Bio raised a whopping $41.5 million in just three weeks to reduce the cost and increase the production capacity for human cell lines.
Hot Take
It's like the Impossible Burger, for human cells!
Gene-ious
This England-based company is attempting to upgrade the production capacity for human cell lines in the hopes of achieving customizable gene therapies and revving up drug discovery in the pharmaceutical industry. Bit Bio's CEO, Mark Kotter, sees a scalable source of human cells as a current bottleneck—something he believes is responsible for the disconnect in highly advanced biotechnology and the inability to treat many types of conditions.
Custom Fit
In the last 17 years, there's been a trend toward treating patients based on their individual genetic material, as well as creating novel drugs to more accurately combat pathogens' processes for spreading through organisms. Developing these treatments requires many trials, and Kotter believes the company can reduce the time between testing and finished product by driving up efficiency in the testing process with new technology. He also believes the company will develop its own new treatments, comparing its process to 'uploading a new program into the embryonic stem cell.'
Cell Out
An obstacle Bit Bio faces is access to the quantity of human cells needed. Many experiments that can prove the effectiveness of Bit Bio's technology succeed in animal trials, but prove ineffective in humans. The company has formed a partnership with Charles River Laboratories, a preclinical contract research organization—in exchange for early access to BitBio's technology, Bit Bio will be able to work with Charles River's existing business clients who want help with drug discovery.
4. Made in ̶C̶h̶i̶n̶a̶ Space ©
Private Equity firm Redwire gobbles up Made in Space, a company often cited as one of the early innovators in space-based manufacturing and 3D printing.
Hot Take
MIS literally took manufacturing to the next level.
Friends in High Places
Redwire is a new subsidiary of a private equity firm already affiliated with companies working on space technology, supply, and development. The merger will be financially beneficial for Made in Space, freeing it from constraints it previously faced as a smaller company.
Spacemaker
What are the benefits of such, shall we say, remote manufacturing? For components with a final destination of earth-orbiting satellites, it's quite a bit easier if they don't need to be hauled all the way out there. In conjunction with NASA on the mission Archinaut One, Made in Space is working on a project to demonstrate robotic technologies that will quickly and efficiently manufacture and assemble solar arrays for an in-space satellite, thus enhancing its capacity to generate power. It's 3D-printing, in orbit.
Boston Dynamics has released a robotic canine on the fields of New Zealand, and it's already herding sheep.
Hot Take
Boston Dynamics is up to its creepy antics again. Did I mention this dog is headless?
Have you Herd?
Boston Dynamics partnered with software company Rocos to try its robotic paw at agriculture. The robot dog, Spot, is "agile, durable, and customizable," and built with the intention of getting to places where standard robots can't venture. The robot uses sensors to capture live data as it travels and can also be managed from a remote location.
Short Circuit
David Inggs, Rocos' chief executive, notes that Spot is a ways away from successful herding. With only a 90 minute battery life, $75k price tag, and 'needs-improvement' hill agility, it might be a little premature to talk about replacing the family dog. That being said, the robot enjoyed fairly successful trials on farms herding sheep, as well as in kiwi and avocado orchards.
Spot vs COVID-19
While designed for agriculture, the robots have been creatively reassigned to help fight COVID-19. Spot has been deployed in parks to count people and play audio messages encouraging social distancing. Loaded up with iPads and radios, the robotic canine has even assisted in a hospital, helping medical teams evaluate possible coronavirus patients.
---
Thanks for reading! If you enjoy the Wonder, please consider sharing it with a friend. We'll see you next month!
-MaCall Manor, on behalf of SF AppWorks
Did you enjoy The Wonder?
---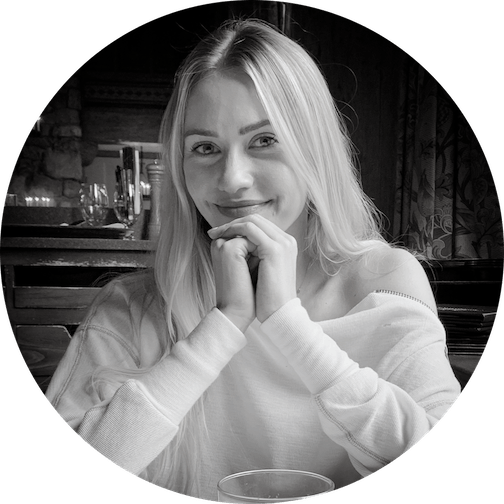 MaCall Manor
MaCall Manor is an editor and writer based in San Francisco. She has always been a storyteller by trade, seeking to inspire with the work and content she creates. Brilliantly imaginative in filling out the details of the innovation processes and design thinking, she's passionate about all things creative, dancing, nature, and books/movies.