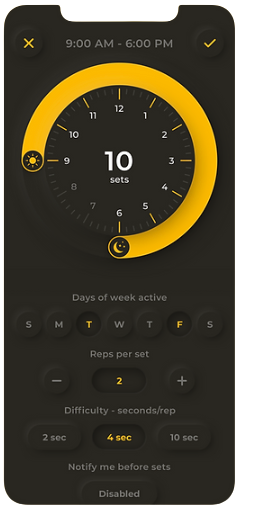 HOURLY REMINDERS
PushApp takes the concept of micro-workouts and combines it with a habit-forming regiment that consists of 1-2 pushups, done slowly and with perfect form, every hour of your work day. ​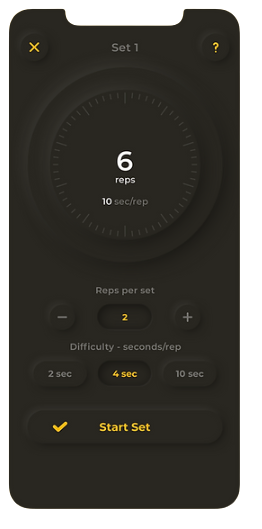 BE READY AHEAD OF TIME
Who's the boss of your day? You. Set your own bar when you decide how many days, how many reps, and even how many counts per pushup.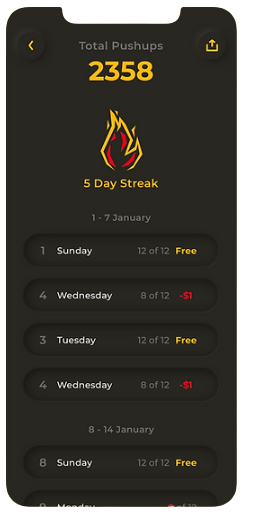 TRACK YOUR PROGRESS
Feel the satisfaction of hitting your goals. App logs your completed reps so you can adjust your target and continuously up your game.
The

Power

of Micro

Workouts
We don't all have time to incorporate long workout programs into our regular routine. That's where PushApp comes in.
Micro workouts are all about working smarter rather than harder. Getting fit through consistent,
efficient routines is now possible. A couple of minutes every hour is all it takes to strengthen your body.
Harness the power of efficiency and get strong with PushApp!
See How You Can Get Strong with PushApp!
What Our Users Think
GREAT REMINDER
a.quinty
⭐⭐⭐⭐⭐
Really love the friendly reminders to take a short break and work on my push ups.
COOL APP
dulau273
⭐⭐⭐⭐⭐
I think it is a great app because it helps me stay strong; it keeps track of time, so every hour I do push-ups! So if you want to get fit and strong, this is the app! :)
SIMPLE AND ON POINT
porfire
⭐⭐⭐⭐⭐
Our Latest Articles To Help You Stay Fit
Workout Guides
By following these tips, you should have a successful fitness journey. Ultimately, with enough time and attention and avoiding common mistakes, you'll see the progress you've worked so hard for. Remember to enjoy the process!