LEGACY APPLICATION
MODERNIZATION SERVICES
REIMAGINE LEGACY WITH SF APPWORKS' APPLICATION MODERNIZATION SERVICES & SOLUTIONS
At SF AppWorks, we offer top-tier legacy application modernization services to the best companies in the USA. Unlock the legacy and become

life-like, responsive, and resilient — at enterprise scale

.

UNDERSTANDING LEGACY APPLICATION MODERNIZATION SERVICES
Application modernization services can help organizations recalibrate their legacy app landscape by identifying areas for improvement, migrating to new technologies, rearchitecting, and redesigning applications to better meet the needs of the business.
We understand that many businesses rely on outdated legacy systems that can be inefficient, error-prone, and costly to maintain. That's why we offer a comprehensive approach to modernizing these systems, leveraging the latest technologies to enhance their functionality, improve their performance, and make them more secure.
It is important to choose the right provider and carefully plan the modernization process. Set your GPS for "digital capabilities," then let the rearchitected software lead the way! In software development since 2012, we have the technical expertise to assess, migrate, re-architect and redesign the applications safely and with minimal disruption to business processes.
LEGACY APPLICATION MODERNIZATION SERVICES | HOW THEY WORK
Our experts help IT leaders strip out unnecessary operating costs—reducing capital spending and freeing staff—while building new digital capabilities that have the potential to generate revenue. SF AppWorks' clients have successfully modernized their legacy app landscape and gained the benefits of up-to-date technologies.
LEGACY APPLICATION ASSESSMENT
One key aspect of application modernization is assessing the current state of your legacy applications.
During an application assessment, our team of experts will evaluate:
your existing applications to identify areas where they can be improved
any technical debt or other issues that need to be addressed
We will provide a detailed report of our findings, along with recommendations for how to move forward with modernization.
END-TO-END MIGRATION
This service involves moving your legacy applications to a new platform or infrastructure. This stage can include either moving your applications to the cloud, or upgrading them to a newer version of the same technology. The migration process also includes testing to ensure that the application functions correctly on the new platform, taking advantage of the latest technologies and capabilities offered by the new platform. Our team will work closely with you to ensure a smooth and seamless migration, minimizing downtime and ensuring that all of your business-critical data and functionality is preserved.
APPLICATION REDESIGNING
This type of legacy application modernization services involves redesigning the architecture, user interface and user experience of the application to make it more user-friendly and responsive. As technologies and user expectations change over time, it's important to keep your application up-to-date and visually appealing to users. Our team will work closely with you to understand your brand and design needs, and help you create a modern, user-friendly interface that will engage and delight your users.
TYPES OF APPLICATIONS WE MODERNIZE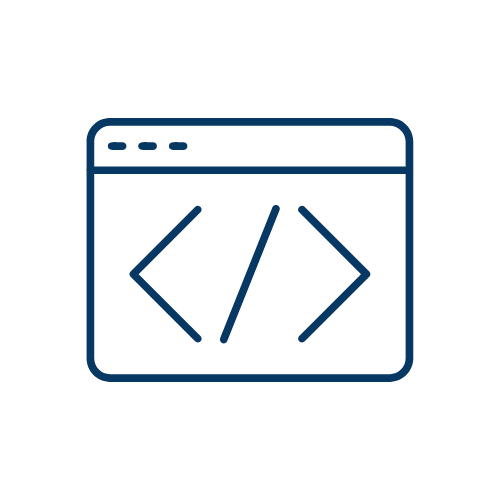 WEBSITE, MOBILE, AND DESKTOP APP MODERNIZATION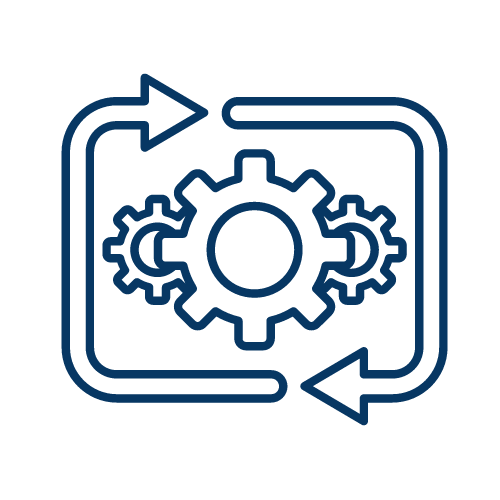 ENTERPRISE APPLICATION MODERNIZATION (ERP, CRM, SCMS, MARKETING & SALES MANAGEMENT SYSTEM, PAYROLL MANAGEMENT SYSTEM, ETC.)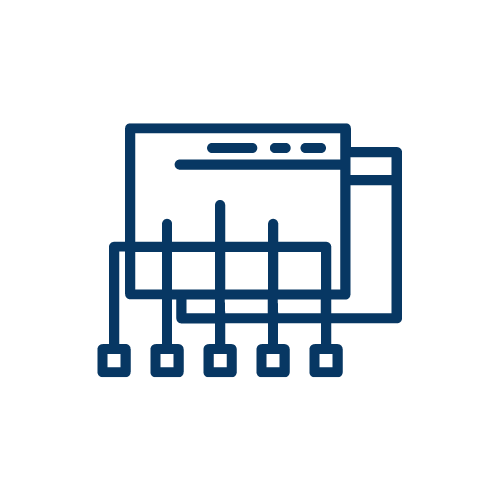 IOT, BIG DATA APPLICATIONS, AI/ML MODERNIZATION
A SOFTWARE DEVELOPMENT AGENCY
THROUGH THE LENS
Innovation is at the heart of what we do. Our developers are constantly pushing the boundaries of what's possible in the world of software development.
From AI, VR and AR solutions to cutting-edge web and mobile apps, we are always exploring new ways to drive change and legacy application modernization to the best companies from the USA, helping them transition to modern platforms and take advantage of the latest technology.
SUCCESS STORIES ON APPLICATION MODERNIZATION
Explore stories about how our software bridges the gap between people and technology. Our cutting-edge legacy application modernization solutions are designed to enhance the user experience and streamline technological processes, empowering individuals to seamlessly navigate the digital realm.
WANT TO TALK ABOUT YOUR PROJECT?
Make the most of SF AppWorks' legacy application modernization expertise and get new digital capabilities!
"
Our team was thoroughly impressed with the consultative nature of the design sprint. The facilitator's leadership was thoughtful, insightful and informative and we felt completely understood throughout the entire process. Our focus as a company is all about the client experience and setting those expectations high...we can't say enough about our own wonderful experiences as an SF AppWorks client and greatly look forward to continuing the partnership.
"
"I've worked with the SF AppWorks dev team across multiple projects and technologies. They're a great group of developers – highly skilled and capable of delivering complex products with quick turnaround. They are particularly well-suited for rapid prototyping or innovation work.
"
RECENT AWARDS FOR OUR APPLICATION MODERNIZATION SERVICES & SOLUTIONS
We are elated to have been voted as one of the top software development companies in the USA by progressive business leaders like you.
Our legacy application modernization services provide organizations from the USA with the tools they need to streamline their processes, increase efficiency, and drive innovation. Whether it's through adopting cloud technology, automating manual tasks, or incorporating new features, we help organizations achieve their business objectives and stay ahead of the curve.
DIVE DEEPER INTO LEGACY APPLICATION MODERNIZATION
We regularly post
case studies
, process guides, and our latest thoughts on legacy application modernization services on our blog. Check out our fresh content.
GRAB THIS RESOURCE
Get in-depth strategies and tactics on how to embrace new technologies and new processes to help you drive your digital agenda forward – and seeing results.