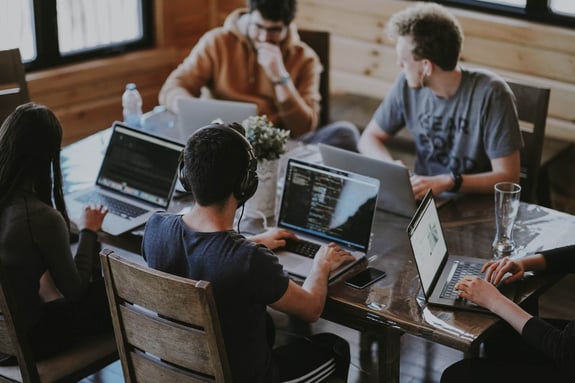 COME INNOVATE WITH US
Find your next career opportunity at SF AppWorks. We heartily welcome talented and enthusiastic people to join our team.
A HIGH-PERFORMANCE CULTURE
At SF AppWorks, we anticipate change, think ahead, and pioneer new ways to solve tough problems. We aren't waiting to see what the future brings, we're actively shaping it today.
If you share our passion for tackling complex problems and are searching for a space to do so without traditional corporate constraints, look no further.
We seem to be running low on open vacancies right now but you can send us your direct application.
We are always looking for new talents who want to become part of our journey!
WANT TO JOIN SF APPWORKS? APPLY NOW!
DEVELOPERS AND TESTERS BY TRADE. INNOVATORS BY CHARACTER.
Our vision revolves around a very simple phrase: "Technology is a Force for Good," and is in alignment with both the nature of our projects, and with our team's eagerness to continuously explore new tools and technologies.
While growth is essential to our business, we feel that improving lives through technology is the best way to achieve our overall purpose. This purpose has driven SF AppWorks for the past 10 years.
GET TO KNOW US BETTER
Updates through the lens: webinars, hackathon journeys, and the occasional Lego movie––enjoy.