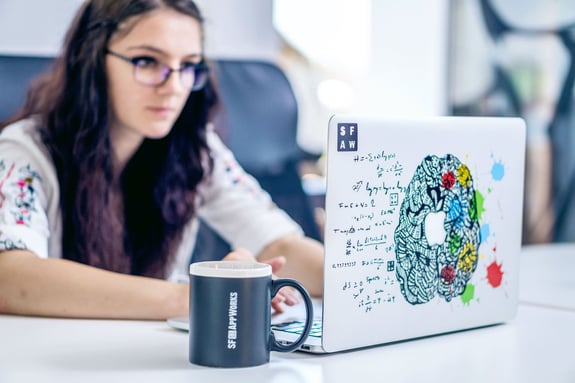 INNOVATION STRATEGY & CONSULTING
Bring your software ideas to life. Build, launch, and grow.
Even the concept of innovation is evolving. Companies take existing innovation models and further advance their frameworks through relentless experimentation and iteration. We help companies employ this process through Rapid Prototyping and various forms of Agile Software Development. We are masters of what we define "Innovation" - the process of building, customizing, and improving existing systems to discover volatility and accelerate change in order to learn.
INNOVATION SERVICES
We partner with innovators and entrepreneurs inside forward-thinking organizations to think up, plan out, design, prototype, test, build, launch, scale, and refine digital products of all kinds.
TOUCH
Design Thinking
Design Thinking
Exercises and guidance for human centric problem solving.
TOUCH
Rapid Prototyping
Rapid Prototyping
Build your product roadmap through quick, iterative development and testing.
TOUCH
Implementation
Implementation
The bridge between ideation and launch. Predefined planning, design, configuration, testing, and deployment.
Learn More
OUR LATEST SUCCESS STORIES
Learn more about how we help companies, organizations, and entrepreneurs explore and develop innovative technologies that improve lives.
West Elm
Innovative prototyping for a Fortune 500 retailer.
Laurel Springs
A new approach to onboarding, engagement, and course exploration for a digital school.
LA Recreation & Parks
How we're helping improve fitness of Los Angeles residents.
"I've worked with the SF AppWorks dev team across multiple projects and technologies. They're a great group of developers - highly skilled and capable of delivering complex products with quick turnaround. They are particularly well- suited for rapid prototyping or innovation work."
"Our team was thoroughly impressed with the consultative nature of the design sprint. The facilitator's leadership was thoughtful, insightful and informative and we felt completely understood throughout the entire process. Our focus as a company is all about the client experience and setting those expectations high...we can't say enough about our own wonderful experiences as an SF AppWorks client and greatly look forward to continuing the partnership."
Read More
CHECK OUT OUR LATEST BLOG POSTS
We regularly post case studies, process guides, and our latest thoughts on our blog. Check out our fresh content.
STAY UP TO DATE
Get stories and achievements from designers and developers delivered to your inbox.
Sign up below and join our community of digital makers.