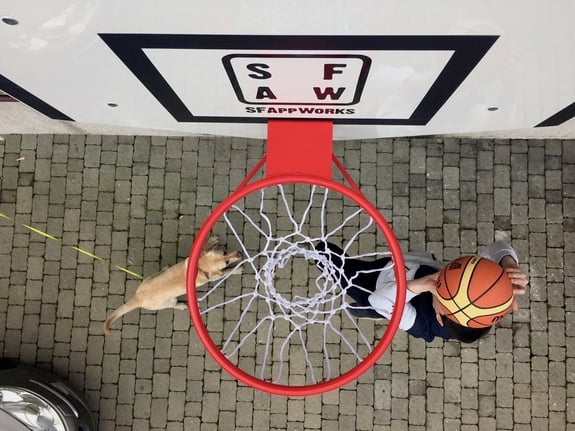 IDEATION
IDEATION SERVICES
Let's take that idea to the gym. Here are some ways we can support, from inception through validation of product concepts.
TOUCH
Opportunity Shaping
Opportunity Shaping
We'll help identify product market fit and potential revenue streams.
TOUCH
Internal Corporate Demos
Internal Corporate Demos
Gain stakeholders' buy-in for your ideas.
TOUCH
Idea to MVP
Idea to MVP
Our consolidated timeline—from ideation to delivery.
TOUCH
Design Sprints
Design Sprints
Comprehensive ideation, prototyping, and testing of your idea in sprints of adjustable length.
TOUCH
Proof of Concept
Proof of Concept
Prove your idea's feasibility and viability.
TOUCH
High-fidelity Clickable Prototypes
High-fidelity Clickable Prototypes
Early stage design made for testing: collect user feedback early and fast.
01

User Mapping

02

Competitor Reviews & Solution Sketches

03

Storyboarding

04

Prototyping

05

User Interviews
Why are you doing this?
The first step in problem solving is understanding the shape and scope of the problem. Let's start at the end and figure out the big picture goal - why are you doing this? That should be clear before moving forward. We'll help establish your target audience and map the user journey from start to finish.

Diverge
It's the time to create choices. We conduct rapid competitor research and brainstorm exercises, followed by sketches of feature ideas.
Coverage
Prototype decision time. We'll manage a process to determine the strongest solution and begin storyboarding.
Clickable and Interactive
The storyboards are passed over to our design team to be turned into a testable prototype.
Let's Ask the User
Oftentimes, the most important insights are gained from interviewing just 5 users. Real users expose big user issues, suggest features and always show you more than the product team could have guessed.

Test. Learn. Draw conclusions.
Closer Look:
OUR MOST RECENT STORIES
Learn more about how we turn challenges into solutions.
"
Our team was thoroughly impressed with the consultative nature of the design sprint. The facilitator's leadership was thoughtful, insightful and informative and we felt completely understood throughout the entire process. Our focus as a company is all about the client experience and setting those expectations high...we can't say enough about our own wonderful experiences as an SF AppWorks client and greatly look forward to continuing the partnership.
"
"I've worked with the SF AppWorks dev team across multiple projects and technologies. They're a great group of developers – highly skilled and capable of delivering complex products with quick turnaround. They are particularly well-suited for rapid prototyping or innovation work.
"
STAY UP TO DATE
Get stories and achievements from designers and developers delivered to your inbox.
Sign up below and join our community of digital makers.