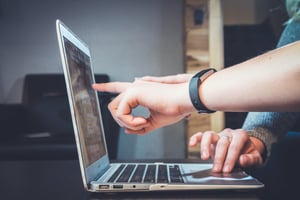 QUALITY ASSURANCE
QA SERVICES
Quality Assurance is so much more than just testing. It means safeguarding your users' satisfaction every time they use your digital product. For us, it's putting our promise of quality into action for every product we work on.
TOUCH
Manual Testing
Leverage the human power of exploration in combination with latest testing tools to test new features and unique cases.
TOUCH
Automation
The best solution for Regression Testing, Performance Testing, high volumes, repeatable cases and saving time.
TOUCH
Scalability Testing
Rapid business growth or seasonal spikes? Your website will be ready for high concurring traffic.
TOUCH
Performance Reviews
Ensure your website's blazing speed.
TOUCH
Design QA
Review visual designs, micro interactions, animations and user-friendliness.
"
I have worked with Andrew and his team on 4 projects spanning 3 companies and 3 platforms (iOS, Android, and Web). They are a complete production / development team and excel in design and engineering and delivering finished products. They enable us to quickly expand our development capacity and capability beyond what we are able to staff ourselves. Working with remote developers overseas was no problem for us, as developers are communicative and responsive during our normal hours, and often more accessible than local developers.
"
STAY UP TO DATE
Get stories and achievements from designers and developers delivered to your inbox.
Sign up below and join our community of digital makers.