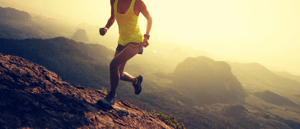 A CASE STUDY / SPORTME
By using smart technology, SportMe generates customized marathon, half marathon, 5K and 10K training plans for runners.
SPORTME: MARATHON TRAINING GOES MOBILE
SportMe Marathon Trainer app is a training company that combines AI training algorithms with live expert consultations to create an interactive and coach-driven training experience.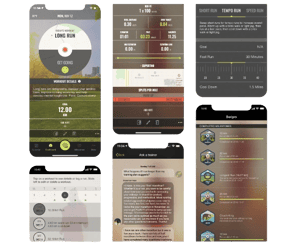 Feature that tracks run route and distance using GPS, then records mileage data to train and update plan algorithm.
A tool to assess runner's speed, distance covered, and progress against previous runs.
PERSONALIZED TRAINING PLANS
Personalized training plans are designed individually based on runner's fitness level and schedule, adjusting automatically based on progress.
SportMe uses an algorithm to adjust training plans according to runners' progress.
CHALLENGES
Since SportMe launched, we've been obsessing over the analytics and testing new ideas out in the hopes of increasing two key metrics: Downloads and Active Users.
In this case study we explain how we weigh product decisions, and what we think led us to double our downloads and triple our monthly active users from Q1 to Q2.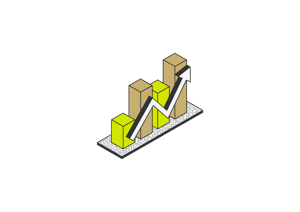 RESULTS
With each run that you log, SportMe analyzes your progress and makes adjustments to your training plan. With extensive user research and carefully calculated product decisions, we were able to double our downloads and triple our monthly active users from Q1 to Q2.
LET'S BUILD SOMETHING TOGETHER
Whether you need early-stage technical consulting, re-engineering or optimization of existing technologies, or something in-between, the first step is an intro call.
"
Launching an app is just one, and it is just the beginning. You hope to get a spark of users, but beyond that you need to nourish that spark into a flame, and fan that flame into a fire. We are lucky that spark still glows.
"
BADGES WE'RE PROUD OF
RECENT AWARDS AND RECOGNITIONS
GET THE FULL CASE STUDY
DOWNLOAD NOW