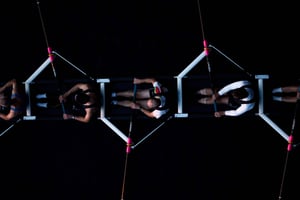 HOW WE WORK
OUR METHODOLOGY & TECH MENTORSHIP
Guided by SF AppWorks' methodology and technical expertise, you'll become an empowered director of your project, materialize your vision, and catalyze results.
After we clarify your objectives, we'll uncover the most efficient technical roadmap for your project and guide you every step of the way.
Whether it's building a standalone product from scratch or revamping an existing app or website, our skilled and versatile team can support nearly any type of project.
Our developer teams are thoughtfully configured for each unique engagement. Our intention is to create seamless communication and a work experience that gels for everyone.
We've always challenged ourselves to think analytically about how we approach our work—an effort that's helped define our process. We take ownership of the quality of our projects.
"SF AppWorks's design-sensitive programming, responsive coding, and development work acts as a fluid and clean vessel for our unique Moxie Method designs. Our work with Powermat is a testament to how, when our teams join forces, we create engaging programs and delightful experiences that exceed what our clients thought was possible."
"They're incredibly creative and client-focused. They'll do whatever they can to ensure they deliver the most optimal solution. Their strategic guidance was instrumental to us reaching our goals."
"I'm extremely satisfied with SF AppWorks. Working with a hybrid team gives us both a local presence in our time zone and access to great developers in Romania who are very effective, very talented, who produce high quality code, and who are interested in and engaged with our team. It's been a wonderful engagement, and I'm very pleased."
ACCELERATE YOUR LEARNING
LATEST BLOG POSTS
We regularly post thought leadership, case studies, and process guides to our blog. Check them out!
Work with a team committed to help you build a unique identity through the online presence in the industry.