A CASE STUDY
/ WEST ELM
We love working on fresh concepts, ideas and technologies that break industry standards and generate online traction.
THE CHALLENGE
West Elm needed a more efficient user experience on its mobile site. They wanted something faster, with complex features enabling customers to imagine, curate, and execute a vision for their interior spaces.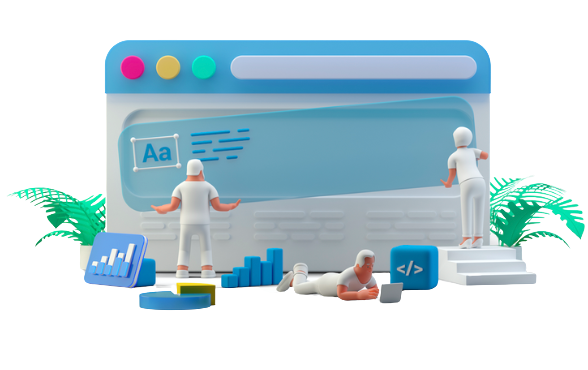 West Elm x SF AppWorks
We joined forces with West Elm's innovation team to modernize the experience of furniture selection. We collaborated with expert designer Robert Carl to develop a platform meant to enhance several layers of the customer experience.
Progressive web app
AI-powered Pinterest Plug-in
VR / AR
Chatbot
FEATURES
A feature able to learn about a user's needs, budget, and personal style. We could render this data to create a custom showroom where the shopper could filter products, view details, and add directly to cart.
A way of enabling users to have a near tangible close-up of the fabric options they were considering. More than a standard zoom, this tool could rotate visuals in 3D for texture perception.
An AI-powered Pinterest plug-in, solving for the question: how does vision translate to experience in shopping? Shoppers could copy and paste a link to their inspiration boards, which would then be matched to similar products at West Elm.
This feature helped shoppers visualize the size and scale of their prospective purchases in the context of their own homes. Upload a photo of the space you're styling for, generate 3D model of furniture piece, and place as desired.
SUCCESS
We used Google's Progressive Web Technology to create a web experience that loads with the speed and fluidity of a native application. West Elm's team was so thrilled with the results that they extended our engagement to integrate the technology into their main website.
⭐ Our work on this project was featured by Google and Fast Company.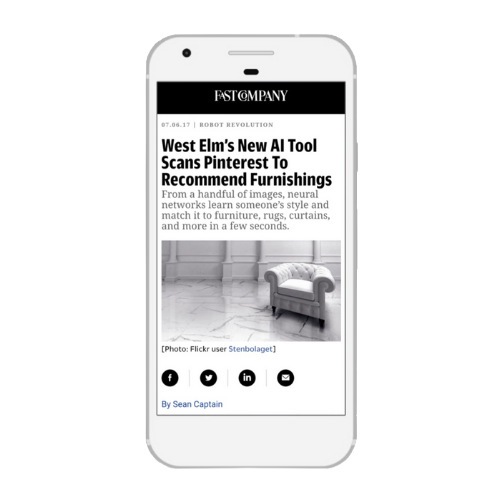 "
Working with SF AppWorks was one of the best experiences I've had in digital product development in almost two decades. The team was always excited for the next challenge, willing to take apart problems and solutions alike to find the best route forward, and overall fun to work with. It was as if I finally found the people who spoke my language and knew how to make my thoughts reality.
"
GET THE FULL CASE STUDY