JUST START (UP): THE FOUNDER'S GUIDE TO BECOMING THE NEXT GREAT THING
SF APPWORKS RESOURCES · EBOOK
THE 'JUST START (UP)' EBOOK
Grab our new eBook to hear from the best in tech on how to "just start". You'll learn:
Solid insights on user-centered design thinking, product testing, rapid prototyping, leadership frameworks, team alignment, and more.

How to build and implement responsible generative AI frameworks across your entire organization

How other tech leaders are thinking about and confronting our new era of generative AI

How to start and scale a business - so you can stop fearing the unknown, start executing your ideas, and create the next great thing.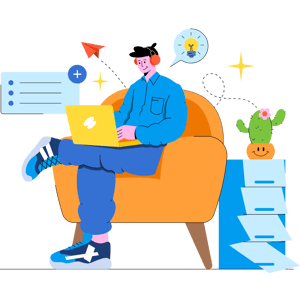 ACCELERATE YOUR LEARNING
GRAB THIS EBOOK FOR FREE