The window for climate action is closing faster than we thought. In its latest report, the United Nations Intergovernmental Panel on Climate Change (IPCC) warns that the world will likely surpass the 1.5°C global temperature rise threshold by the early 2030s.
But, not all hope is lost. While underscoring the urgency to act now, before it's too late, the report also offers a blueprint for what must be done to ensure we don't cross the catastrophic 1.5°C threshold. "The takeaway is not meant to be, 'It's too late, there's nothing we can do.' There's actually a huge amount of things we can do, both on decarbonization as well as carbon removal, to help us get to the point we need to be at," says Brennan Spellacy, Co-Founder and CEO of Patch.

I spoke with Brennan on the latest episode of The Next Great Thing podcast about carbon credits, a climate change solution that's gaining momentum. The market value of carbon credits is expected to reach more than $50 billion by the end of the decade. However, accessing voluntary carbon markets can be complicated and requires significant investments of time and resources for businesses. Patch's platform and API simplifies and streamlines the carbon credit buying and selling process. It gives organizations access to over 115 verified carbon removal projects worldwide, including carbon mineralization, reforestation, and direct air capture. This helps companies achieve their net-zero goals and incorporate climate action directly into their consumer-facing digital products and services.

Check out the episode on our website, Apple Podcasts, Spotify, or anywhere you listen to podcasts.
Check out all podcast episodes.
One great thing I learned: You don't need to be in the climate tech biz in order to build climate action into your digital products and services. This March, in his annual letter to shareholders, Larry Fink, president of BlackRock, once again predicted that the next 1,000 unicorns won't be social media or search engines but startups that will help the world decarbonize. Larry's probably right. There are massive opportunities for these startups in the coming years, especially with the passage of the Infrastructure Investment and Jobs Act and the Inflation Reduction Act. Both bills have set aside money to reduce greenhouse emissions and created new financial incentives for companies to implement sustainable business practices.
But consumers, especially Gen Z, are demanding every company take climate action, not just green unicorns. This means there's a huge opportunity for any company with a consumer-facing digital product or service – whether you're a startup or a Fortune 500 – to build climate action into its digital experience. Surveys show that most consumers are willing to pay more for products – and, yes, even purchase carbon credits at checkout – provided that the companies they do business with offer some form of education and transparency about what they're buying.
Like

Stripe Climate

, which offers a carbon removal service to its customers and has committed to reaching net-zero emissions by 2050.

Or

Patagonia

, which gives shoppers an "Order Footprint" on the checkout page, and promises that 1% of their purchase will go to a grassroot organization.

And airlines like

JetBlue

are now offering flyers the chance to offset their flight emissions. (Maybe I should do that for my next trip.)

When you build transparency and sustainability directly into the digital user experience, you're not just making it easier for consumers to take climate action – you're helping them actually follow through on their intentions. It's like having a personal climate coach, nudging them in the right direction every step of the digital way. And let's not forget the trust and loyalty that comes with it -- by taking a genuine stand for sustainability, you become more than just another company in a sea of options. You become a trusted partner in your customers' journey toward a better world.
So, what might building climate action into your product look like? I want to hear your ideas!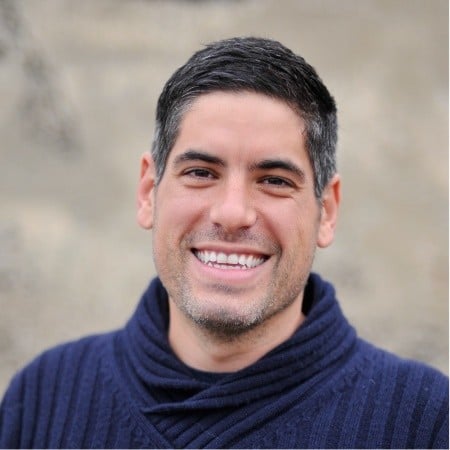 Andrew Greenstein
Andrew Greenstein is the CEO and Head of Product at SF AppWorks, an award-winning custom web and mobile design and development agency. He's also the host of The Next Great Thing, a popular technology podcast that explores new digital products and experiences — and conversations with the leaders making them great. For over a decade, Andrew has collaborated with Fortune 500s and startups to design, develop, iterate, and grow custom web, mobile, and software projects that create impact. An expert in lean startup methodology, design thinking, product development, and rapid prototyping, Andrew has partnered with AARP, Humana, West Elm, the Golden Globes, Vanguard, Google, and many others, helping them transform their game-changing ideas from concept to code.