Technology is driving a resale revolution. Buying everything used in the circular economy is hot right now.
Perhaps nothing is hotter on the shelves of re-commerce than clothes. Nearly 75% of American adults have bought at least one used item, including clothing, in the past 12 months – and that figure is expected to soar in the years ahead. This growing movement among consumers, especially Gen Z, is fueled by a desire to extract more value from the clothes they buy (and sell) – especially as inflation persists – and to help save the planet, too.
On the latest episode of The Next Great Thing podcast, I had an insightful conversation with James Reinhart, Co-Founder and CEO of thredUP, one of the largest secondhand apparel marketplaces for clothes, shoes, and accessories. James shared his unconventional founder story and how his lifelong obsession with market failures and solving tough problems has been a catalyst for the company's growth.
With its cutting-edge technology and logistics infrastructure, thredUP processes an astonishing 100,000 unique items daily, making it a key player in the online resale market. In addition to its consumer-facing marketplace, thredUP runs a Resale-as-a-Service (RaaS) program to help more than 40 brands and retailers like J.Crew, Kate Spade, H&M, and Athleta participate in the growing secondhand economy.

Check out the episode on our website, Apple Podcasts, Spotify, or anywhere you listen to podcasts.
Check out all podcast episodes.
One great thing I learned: The bigger the barrier to entry, the greater the opportunity to gain a competitive advantage. When scaling and growing their startups, a lot of founders are eager to get to hockey stick growth fast, thinking digital-only and avoiding the restraints of physical stuff. Initially, when he founded the company in 2009, James didn't want to get involved with the logistics side of the online resale clothing marketplace – responsible for receiving, managing, and distributing all those clothes, handbags, and shoes. It was way too complicated. Too difficult. He wanted to be a peer-to-peer marketplace. But, as James came to realize, overcoming this massive logistical barrier was his company's biggest opportunity.
"When we started the business, it was peer-to-peer," James says. "We didn't want to be in the operations and logistics business because we thought, touching stuff is hard. And while touching and moving goods around is hard, the things that are really hard to do are also the things that create real barriers to entry."
To truly provide the transformative experience that customers needed (in thredUP's case, to make buying and selling secondhand easier), James saw that he needed to pivot, to take charge of every aspect of the secondhand retail experience: from the moment clothing arrived, to its handling, processing, and eventual distribution. Merely creating an "eBay for used clothes" kind of marketplace wouldn't fully seize on the opportunity to revolutionize the online secondhand retail industry as James envisioned. But those very barriers presented by distribution and warehouses, which seemed like such massive hurdles to overcome, were, in fact, thredUP's greatest competitive advantage.
"Our insight was that the hardest part of this marketplace, the hardest part of the secondhand clothing business, is getting supply. Getting high-quality stuff in a scaled way. We realized that if we made it really easy for people to send us stuff, we could then build a big business on top of that. The challenge was that if you wanted to unlock the market and have people send you stuff, you needed to have the infrastructure for them to send it to. And so we found ourselves building distribution centers to process those goods. Ultimately, we thought that would be the biggest opportunity."
Overcoming such formidable infrastructure and logistical barriers, while difficult, has paid off. It's made it harder for other competitors to enter the space, helping to safeguard thredUP's position as one of the leading players in recommerce.
"We now have four distribution facilities around the country," James says. "We're processing more than 100,000 pieces of clothing every day. So we are definitely in the logistics and operations business! I often tell people: we're a logistics company that happens to sell used clothing online."
By thinking long-term, having a passion for solving a really hard problem, and embracing the hard things as opportunities, thredUP has been able to emerge – over a decade! – as a leader in the secondhand retail market and disrupt the industry, with technology at its core.
James sums up his founder mindset: "Anything that you're working on, be passionate about it for the next 10 years. Because that is the minimum that it takes to build anything of real value and real impact. In some ways, maybe it's 20 years that it takes to really make a difference in the world. And there are exceptions to that, but, generally speaking, you have to find problems that you're really passionate about. Every year I get more passionate about what we're doing because I can see the impact that we're making. We started by selling used clothes on the Internet. But now I see the opportunity to really change the way the world shops. And it's a pretty inspiring place to live."
What hard problem are you trying to solve? Are you passionate about it? Are you in it for the long haul?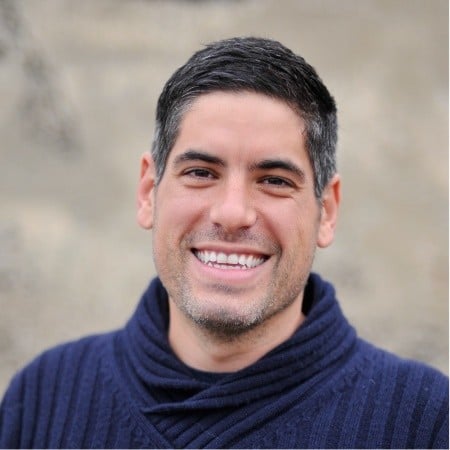 Andrew Greenstein
Andrew Greenstein is the CEO and Head of Product at SF AppWorks, an award-winning custom web and mobile design and development agency. He's also the host of The Next Great Thing, a popular technology podcast that explores new digital products and experiences — and conversations with the leaders making them great. For over a decade, Andrew has collaborated with Fortune 500s and startups to design, develop, iterate, and grow custom web, mobile, and software projects that create impact. An expert in lean startup methodology, design thinking, product development, and rapid prototyping, Andrew has partnered with AARP, Humana, West Elm, the Golden Globes, Vanguard, Google, and many others, helping them transform their game-changing ideas from concept to code.