Your website is your most powerful marketing channel. The difference between a digital brochure and a lead generation machine boils down to great content strategy, SEO, website optimization, and design, all working in tandem.

To get the machine running smoothly, you have to choose the right tools to build and populate your website, attract the right visitors, and nurture them until they are ready to become your customers. This article walks you through the real costs of 'Frankenstein'-ing your website, vs using an all-in-one marketing automation platform like HubSpot.
The Cost of Building a Website
We are often asked how much it costs to build a website. There's no fixed price - you can whip together a simple template-driven presentation website for free, or you can employ a full team of experts to create, test, optimize, and enhance your website until the end of time. How much you invest in your website depends how much revenue you plan to generate from it.
Aside from the cost to design and develop your website, there are a number of tools to help you update, promote, optimize, and align your website with your business operations. The natural starting place when assessing your website needs is your content management system (CMS) - the platform that will enable you to control the information that appears on your website.
A "Frankenstein" Website Made of Plugins
37% of all websites are built on Wordpress, making it the most popular CMS. WordPress is powerful because it is highly customizable and it has over 59,000 WordPress plugins that provide your website with almost any functionality imaginable. On average, a business website has 20 – 30 plugins. You might have plugins to manage and improve SEO, plugins to add lead generation forms, and plugins to help you create and test landing pages. You might also have plugins for email marketing, push notifications, ad management, workflow automation, and social media, to name a few. Every plugin you include increases security vulnerabilities, and there are even plugins to help mitigate those risks. Before you know it, your website starts to resemble a patchwork quilt, where each piece is a plugin created by a different developer, and it needs to be updated regularly. Some pieces conflict with each other while others overlap in their functionality.
Sometimes updates break the website and you need a developer to come in and fix it.
The Dream of a Universal Platform

Marketers have long dreamed of a universal platform that offers every feature a modern business website might require. While the nature of varying business objectives makes a one-size-fits-all approach impossible, there are platforms who strive to natively combine website creation with a CRM, marketing automation, sales and operation tools and other key features. The best known provider of the 'one-stop-shops' is HubSpot. It offers multiple Hubs, which, if used together, give you centralized control over your website creation and performance, content, ads, social media, and the whole customer journey from the first time someone hears about your business to post-purchase support.

If you're already using marketing automation tools, there are clear advantages to a one-stop-shop. They are more secure, easier to use, and offer you much more visibility when data can flow between different components of a website. But there is also an upfront cost in investing in a HubSpot or other marketing automation platform. The question you should ask is - what am I getting for that upfront cost, and what am I spending already?
We asked ourselves the same question. To answer it, we made a list of all the tools we used for our website that can be substituted by the functionality of HubSpot and added up the costs.
We are now publishing the expanded version of the comparison tab we used so that we could hopefully save you some time in making your informed decision.

Manually Assembled on WordPress

All-in-one

CMS


WordPress ($4-45/mo billed annually).



CMS


HubSpot ($25 per month for Starter, $400 for Professional, $1200 for Enterprise).

Landing Pages


If your website is on WordPress, building a bunch of landing pages to test out value propositions, run short-term campaigns or explore a product market fit for a new offering requires a plugin like SeedProd ($79 - $599 per year). Alternatively, you might use dedicated landing page platforms like Insta Page ($199/mo billed annually), Unbounce (from $81/mo billed annually) or Carrd ($0 for basic functionality to $19 per year).

Landing Pages


HubSpot allows you to add landing pages fast without any extra costs and with analytics, A/B testing, tracking and many other functionality already integrated. You don't need developer's help.

SEO


The most popular plugins on Wordpress are geared towards SEO, analytics, and site performance. Making sure that all the plugins are updated and supported cost you development hours. In addition, while many plugins are free, some are not.

YOAST SEO is a popular choice ($0-$229 per year).

SEO


Requires HubSpot Marketing Hub Professional or above (at $9,600/yr) and includes SEO, analytics, and site performance tools.
You get actionable recommendations on how to optimize your site for SEO, a content strategy tool, topic suggestions based on relevance, competition, and popularity, as well as access to monthly search data so you can estimate how ranking for specific topics will translate to organic traffic gains. Use HubSpot's integrated content tools to create clusters of web pages and blog content around each of your core topics. It also provides rich analytics to inform your next SEO decisions.

Ads Management


You will run campaigns on native platforms. While they have all the amazing features to help you identify right audiences and bid for ad space, unless you connect them with the CRM, you will always struggle with attribution and ROI.

You could use a tool like SemRush for social media marketing, content marketing and keywords research. It also provides amazing tools for PPC and SEO.

SemRush ($99.95/mo to $374.95/mo billed annually).

Ads Management


Set up and launch ad campaigns on Facebook, Instagram, LinkedIn, and Google Ads straight from your HubSpot. Thanks to the built-in integration with Canva, you can create all the designs without leaving HubSpot. Measure the ROI of every ad campaign. HubSpot Ads software is seamlessly connected with your HubSpot CRM which allows you to build custom lists to target visitors at different stages of their journey based on data from your CRM, and use CRM and web analytics data to inform your ad campaigns and increase conversion.

HubSpot's ads management functionality is included for free. Depending on your extra needs, you can expand capabilities with premiums of Sales Hub, Marketing Hub Professional and Enterprise editions.

If you want to advertise on Amazon or Bing, you would still need to use a third-party tool.

Email Marketing


Would you like to send newsletters, run re-engagement campaigns and lifecycle marketing? You need an email automation solution.

To send your marketing emails:
MailChimp (0$ to $299/mo)
Sendgrid (0$ to $900+/mo)

To grow your email list via on-site conversations:
LiveChat (from $16/mo per agent billed annually)
ZenDesk ($19/mo per agent billed annually)

To grow your email list through contact forms:
WPForms (a plugin for WordPress sites) starts at $39.50 per year.

Email Marketing


HubSpot Email Marketing uses marketing automation and personalization data from their advanced CRM which helps you deliver the most personalized user experience to boost sales and conversions.

Their email platform includes all the features you would expect such as autoresponders, drip email campaigns, A/B testing, and landing pages.

But other than that, they also include features like live chat, pop-ups, contact forms, and other growth tools to help you grow your email list.

This feature is available for free. The additional functionality is in premium editions of Marketing Hub.

Social Media

Buffer is a tool for scheduling posts on social media: $0 (without analytics) - $60 per year per social channel.

Social Media (a part of HubSpot Marketing Hub)

HubSpot's social tool gives you the option to post social posts immediately, at a custom time, or on a default publishing schedule. In addition, you can create a custom publishing schedule to easily schedule your social posts based on when you anticipate getting the most engagement.

CRM


Pipedrive ($12.50 to $99/mo per user billed annually)

Salesforce CRM ($25 to $300/mo per user)

CRM


HubSpot CRM outshines many paid CRMs while being free. It powers all other Hubs with its data and allows you to truly align your marketing, sales and support teams.

Sales Enablement


The leader of the sales engagement automation market is Outreach (sales outreach automation, email and clicks tracking, calling software). It's price per seat is $100/mo billed annually.

Sales Enablement


HubSpot Sales Hub Professional ($500 per month for 5 users) - scales one-to-one conversations with your prospects. Sequences for email, LinkedIn and phone outreach, workflows, tracking open and click rates, templates, snippets, etc. The most important difference with a tool like Outreach is that HS Sales Hub allows to automate engagement with inbound leads and to create hyper-targeted sequences for outbound prospecting, while Outreach is more focused on outbound.

Sending and Tracking documents


Bit.ai is a solution for tracking sent documents ($15/mo per user billed annually).
DocSend ($10-$50/mo per user billed annually).

Sending and Tracking documents


HubSpot's document tracking is part of Sales Hub, and you can get started with it for free. You can create a unique link to the file for each recipient and track their interaction with the document.

Scheduling meetings


If you use Outreach for sales engagement automation, this functionality is included.

Alternatively, ChilliPiper helps you to automate handover to the sales rep, instant scheduling from web forms, round robin assignments, etc. ($15 to $190+/mo per user billed annually).

Calendly (0 - $16/mo per seat billed annually).

Scheduling meetings


HubSpot's meetings tool syncs to your Google or Office 365 calendar to show the available time options to the prospect. You can embed the meeting scheduler into your signature or on your website, send as a link and apply the round robin assignment.

​​HubSpot's meeting scheduler is part of Sales Hub, and you can get started with it for free.

Payments enablement

If you sell any digital media files, the free Stripe Payments plugin for WordPress will make it easy to accept credit card payments on your website.

If you want to sell subscriptions, memberships, or physical goods, WooCommerce is one of the most popular choices. WooCommerce Payments has no setup charge and no monthly fees.

In both cases, you pay 2.9% + $0.30 for each transaction made with U.S.-issued credit or debit cards.

Payments enablement

The HubSpot Payments tool allows you to collect digital payments from your clients and customers for non-physical goods (software, services, events, courses, content, donations, etc.). The payments are powered by Stripe's infrastructure built natively within HubSpot's CRM. You can collect one-time payments via the payment link embedded on a website or shared via email or a quote, as well as recurring payments for subscriptions and retainers.

Just like in the case of Stripe Payments plugin, you pay 2.9% + $0.30 for each transaction made with U.S.-issued credit or debit cards. The difference is that HubSpot is waiving fees on the first $50,000 of ACH transactions processed through HubSpot Payments each month.

You need a Sales Hub Professional or Enterprise. Currently, this tool is only available for companies located in the USA.
The cost estimate for plugins and tools for a WordPress website per year per user billed annually:
Mostly starter and free subscriptions: ≈$4,200.
Mostly professional subscriptions: ≈$34,000.
HubSpot: CMS Pro + Marketing Pro + Sales Pro + Operations Starter + Service Starter ≈$24,000 with onboarding and training. This bundle will serve 5 team members.
Conclusion - The Real Cost of a Website
While you can go quite lean with HubSpot Starter packages, you can still go leaner with Wordpress + plugins. Wordpress also allows you to more precisely handpick features for your website. But the added customization requires developer support and creates security vulnerabilities.
HubSpot CMS is a no-code development platform which means your website can be created by designers without writing a line of code and your marketing team can update and maintain it without relying on developers.

This article focused on HubSpot vs. Wordpress, but we've built websites on nearly all of the platforms. If you need help assessing which CMS is better for your business, or if we caught your interest with the idea of no-code website development, check out our other resources or reach out to us to talk about your website strategy.
Download a guide to choose the right no-code development platform.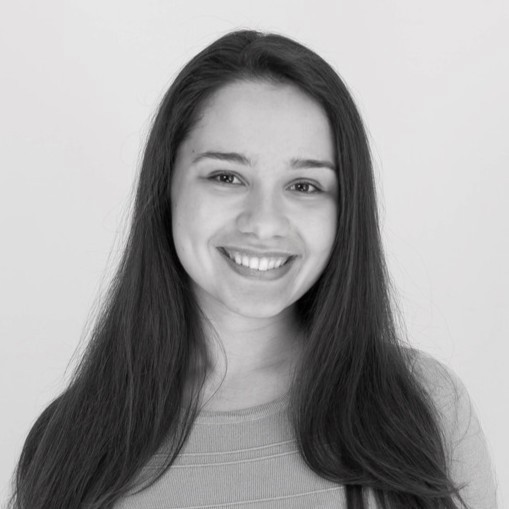 Svitlana Golovnia
Svitlana Golovnia can usually be found reading a book, and that book will more likely than not be a biotech research. She likes working with builders and is brilliant at helping people who want to augment their development team or look for an agency to design, build and scale a digital product or experience.