At SF AppWorks we've spent years working with designers, product leads, CEOs, and entrepreneurs to architect digital products and experiences––some unique, many useful, and others truly innovative. The latter excite us most as builders, so naturally we're compelled to seek out similar projects that match our product innovation models.
Speaking with innovators on our Innovation Cookbook Podcast helps us take notes on emergent themes and patterns, but as students of innovation we recognize it would be a mistake to copy-paste strategies or assume that what works in one setting seamlessly translates to the next.
Listen in as we explore the business and technology topics that are transforming our world.
---
PILLARS OF PRODUCT INNOVATION
---
How to innovate is different than how to manage innovation. If you're a savvy product person or entrepreneur who's already foxed out a product market fit, you're in a much different boat than the CEO of a corporation or CTO of a large company. Trying to systemize innovation can be a tall order, but you don't have to rule it out. Here are some models, along with insights we've picked up.
Is your market in the midst of disruption or displacement?
If industry competition poses an imminent threat to your value proposition through disruption, there should be a higher sense of urgency in delegating resources to your innovation initiatives. Consider these models:
In a centralized model of innovation, companies hire or devise an internal or adjacent team dedicated to their innovation efforts, such as a "lab" or exploration unit. Ideation, incubation, and testing will all fall to this endeavor, and successful pilots it generates will be taken into the hands of executives for commercialization.
A potential difficulty posed by this model is that ideas may be stifled or dropped off before reaching fruition because executives had no part in their development and thus may not see alignment with their own roadmaps or agendas. When we spoke with Nigel Simpson, a former influential technologist at the Walt Disney Company, he expressed his aversion to 'deeming a few people innovative' and laying that responsibility on a select few when it should really come from everyone.
"The bottom line is, innovation is everyone's responsibility, but it requires directional guidance, sponsorship, and focus to become a meaningful business asset." -Vinod Devan, Deloitte Consulting
In an ideal world, employees would feel individually motivated to observe and tackle inefficiencies or new opportunities through the paradigm of their respective roles––assuming their company has a system in place designed to properly filter and funnel these ideas toward a test and maybe even further.
Get a Free Copy of "The Innovation Cookbook"
In our latest eBook, we share in-depth ideation strategies and tactics on how to integrate a more innovative thinking in your day-to-day life. Get some key innovation tips from product developers, designers, and technologists.
But, employees are human. We need motivation, credit, and usually a conducive environment to put our best foot forward. Employees should feel a sense of ownership over their work, and have the opportunity to reap the fruits of their initiative––sometimes that just means the freedom and runway to "keep going."
Such was the case for Benjamin Maxim, a developer-turned-Innovation VP we recently spoke with on our podcast. It didn't hurt that he was technically oriented to begin with, but boiling it down, it was a simple combination of his early recognition that, 'we can do this a better way,' and a 'Do it!' attitude from his boss that resulted in a timely mobile app, and a member facing chatbot that received nearly 78,000 messages by September of 2020. Ben's company, MSUFCU, now has a fully operating innovation lab.
Depending on your market, it also may not be the case that your customer's needs are shifting rapidly, or that you are competing with industry disruptors. In this situation, a decentralized model may be suitable, where innovation responsibilities are diffused throughout the company and managed at the department level by respective Heads. If an opportunity arises that requires collaboration between different departments, it can be addressed with the creation of a temporary hybrid team to tackle the objective.
In either the centralized or decentralized cases, if budget or resources aren't sufficient for building out a program, efforts can be commissioned to innovation, implementation, or relevant specialized teams. Ideas that solve for challenges to incremental innovation can be rapidly prototyped and piloted, creating a competitive advantage––even for companies that don't need to radically change their industry.
Vinod Devan argues that answering this question is trickier than you might think, because "many people [mistakenly] believe they are in a highly collaborative culture." There may be excellent collaboration and communication at the senior executive level that doesn't translate to the rest of the organization. It may also be the case that there are strong ties within teams that are nonexistent between/across teams.
In the case that you do have a truly innovative culture, a centralized or federated model may work best. A federated model works similarly to a centralized, except that key members of the innovation effort are also planted in each business unit and responsible for communication of ideas to the central team. They may also be temporarily moved to the central team to collaborate on specific ideas or projects. This model can also be practical in cases wherein a company is consistently obligated to develop (not just streamline or package) solutions.
It's important to remember that even in the tech industry's fast culture of agile and lean development, the ideas with the weightiest impact for business transformation still play the long game and are inherently riskier. Investments required for uncertain or distant interests are often less likely to be made. Consider your industry, the challenges your business should meet for your customers, and how its long term trajectory is or isn't tied to its capacity for systematic innovation.
A half-baked "commitment to innovation" without real contextual understanding or strategy will only result in wasted time and resources. A decentralized model may yet prove highly effective for your business––work with or hire product leads, empower an innovative mindset, and if you need to, invest in experimentation by augmenting complex processes with extension teams of experts.
Related: A Breakdown of Our Rapid Prototyping Model
---
MANAGING PRODUCT INNOVATION - BEYOND THE CONCEPT
---
Here at SF AppWorks we've had numerous conversations about managing innovation, be it during design sprints, team brainstormings, or rapid prototyping sessions. If there's one thing that's been quite evident from the beginning, it's that while there are numerous different theories that revolve around the topic, there's surprisingly little consensus on what effective innovation management really is.
So we put up a series of blog posts covering this topic in an attempt to clarify what innovation management is and techniques to help organizations unlock the full potential of innovation.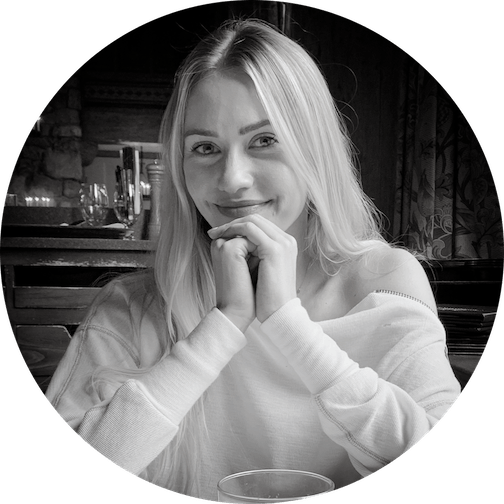 MaCall Manor
MaCall Manor is an editor and writer based in San Francisco. She has always been a storyteller by trade, seeking to inspire with the work and content she creates. Brilliantly imaginative in filling out the details of the innovation processes and design thinking, she's passionate about all things creative, dancing, nature, and books/movies.